Across The Block 52
In this week's 'Across The Block,' artists prove that masterworks are appreciated long after their hearts and souls are poured into their creations. Leading the bunch is an artist book by Louise Bourgeois that commanded more than $400,000. And although miniature in size, a couple of decoys brought a good price of $5,750. Paintings that offered perspective on peace and nature found appeal while the intricate inner-workings of a clock and musical box contributed to other notable sales.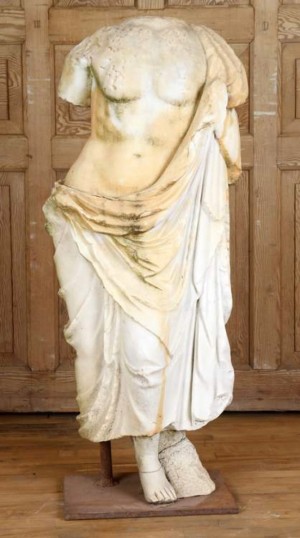 Figural Fragment Finds $8,750 In Kamelot
PHILADELPHIA – Kamelot Auctions filled four days, November 10 to 14, with a wide-ranging series of sales that included continental and Victorian furniture and decorative arts, fine art and collector's specialties. In the November 13 session, fittingly titled the Collector's Vault, a carved marble garden figural fragment with draped gown and resting on iron platform, 46 inches high, outperformed its $1/1,500 estimate to finish at $8,750. For information, www.kamelotauctions.com or 215-438-6990.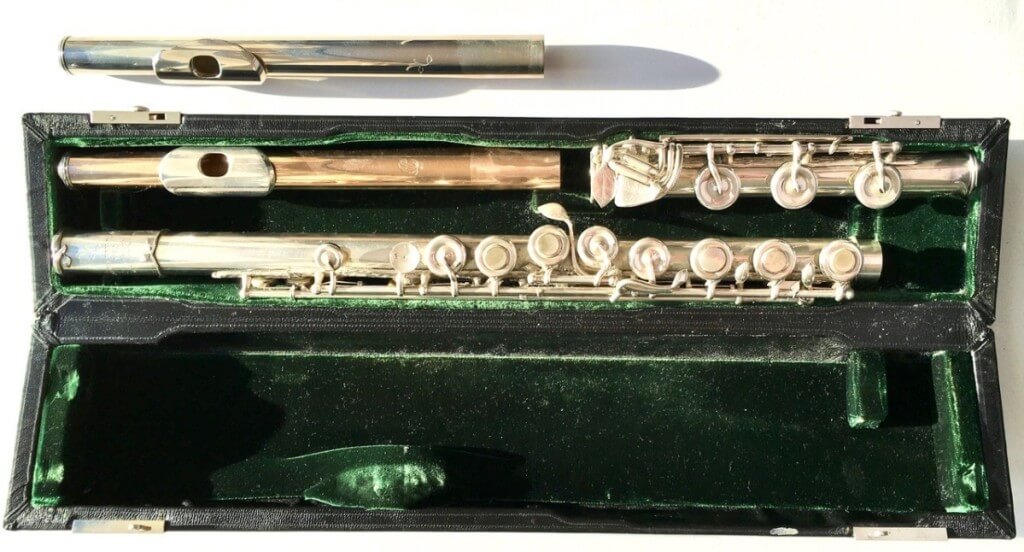 John Lunn Flute Proves 'Magical' At Steenburgh Auction
WOODSVILLE, N.H. – Steenburgh Auctioneers featured jewelry, antique silver, paintings and instruments from two New Hampshire estates in its November 14 auction. Among musical instruments, a John Lunn silver and gold flute made in Newport, N.H., brought $3,960. John Lunn flutes are wrought entirely by hammer and hand, without any machining. For information, 603-303-3072 or www.steenburgh.com.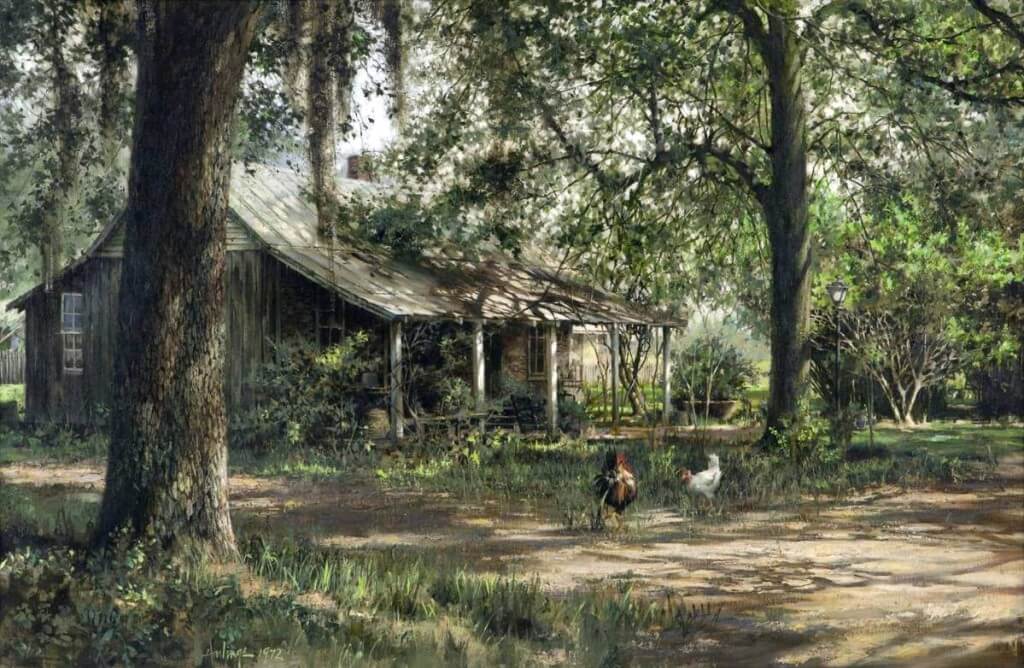 Tranquil Hulings Cabin Scene Captures $149,000 At Dallas Auction Gallery
DALLAS – As one of the leading American realist painters, Clark Hulings (1922-2011) was best known for his tranquil compositions and mastery of light. Returning in 1972 to his childhood home in Baton Rouge, Hulings visited the nearby Windrush Plantation and painted a scene of a small cabin on the acreage. Inspired by the dense Louisiana landscape and understated grandeur of the Old South, Hulings meticulously rendered the contrasts of filtered light and shadow, while capturing the great live oak trees dripping with Spanish moss. The "Windrush Plantation" oil on canvas, 1972, signed and dated lower left "Hulings 1972," 23.875 by 36 inches, bested a $60/80,000 expectation at Dallas Auction Gallery's November 14 auction to bring $149,000. For information, 214-653-3900 or www.dallasauctiongallery.com.

Symphonion Eroica Musical Box Plays Top Tune At Auction Team Breker
COLOGNE, GERMANY – At Auction Team Breker's November 9 auction of technical antiques and mechanical music instruments, a Symphonion Eroica No. 38A disc musical box, circa 1895, with four 14-inch discs in sets of three and housed in a carved walnut hall-clock case, with turned columns, pediment and colored leaded glass door, sold at $77,797 – well above its $35/45,000 estimate (converted to US dollars at press time). For more information, www.breker.com or +49 2236/38 43 40.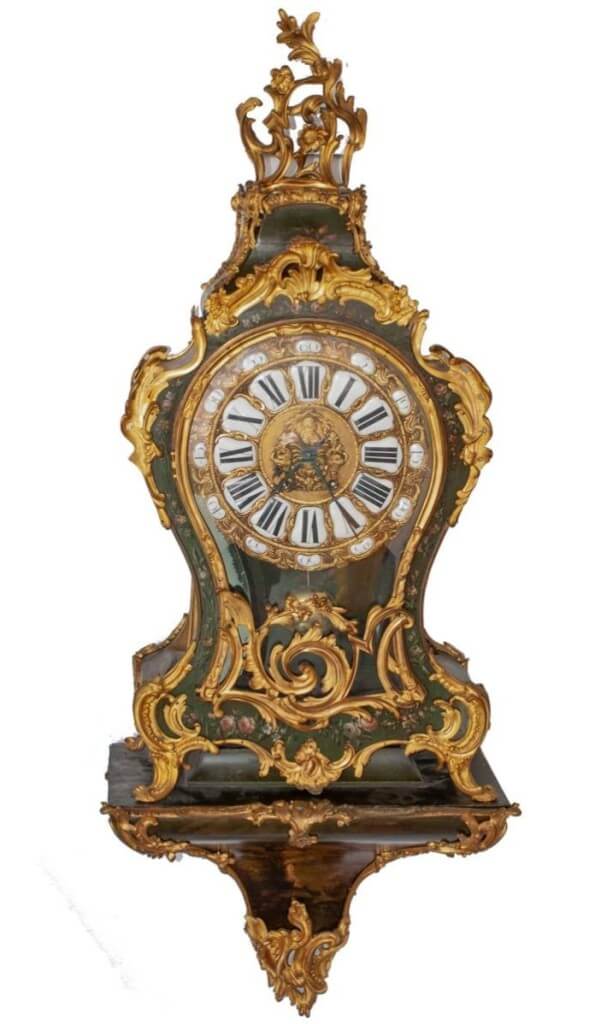 Before Domestic Clocks Moved To The Mantel, There Was This
DANIA BEACH, FLA. – Bidders drove a large French Louis XV-style cartel clock to $6,000 at Akiba Antiques' eclectic collection of estates worldwide auction on November 14. The Nineteenth Century clock's lacquered wood base is intricately hand painted with floral motifs against a forest green background. The console depicts a fox hunting a crow. The rich gilt-bronze ornamentation represents bouquets, clasps, scrolls and shells. The cartel rests on four feet decorated with gilt-bronze griffons and opens to reveal a porcelain Roman numeral dial. The movement is stamped "Vincenti & Cie Medaille D'argent 1855," and key, bell and pendulum are original. For information, 305-332-9294 or www.akibaantiques.com.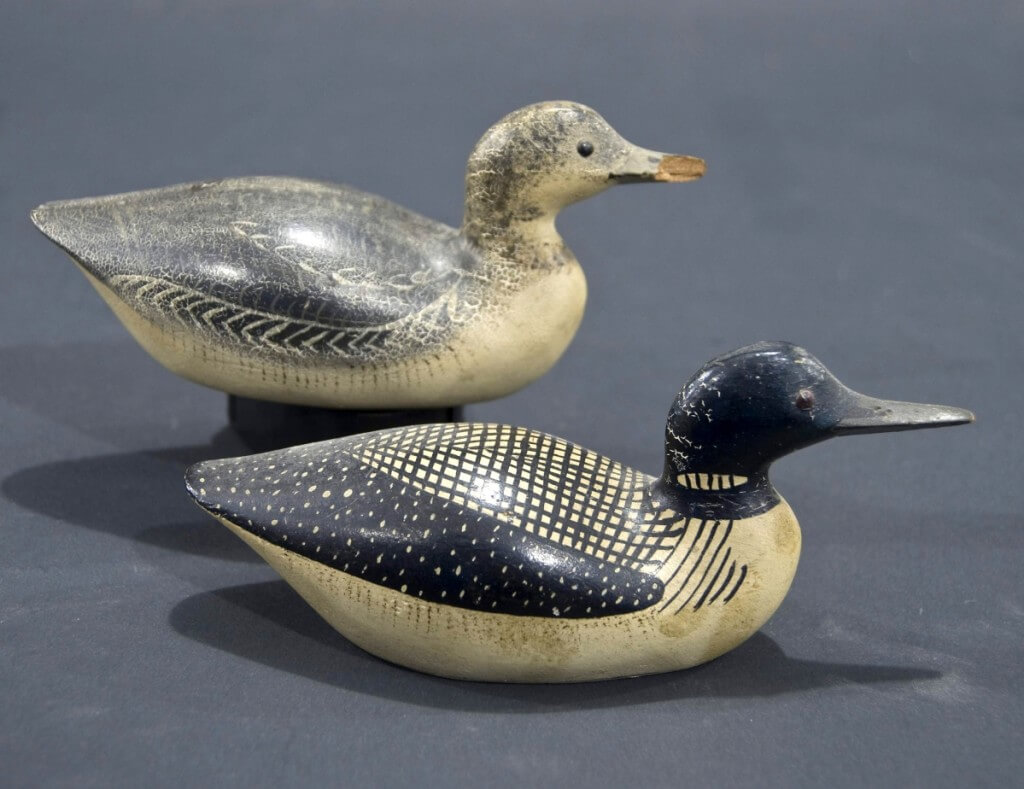 Decoy Miniatures Bring Good Prices At Devin Moisan Auction
DOVER, N.H. – Devin Moisan's evening antiques auction on November 13 at the Dover Elks Lodge presented a wealth of early American, classical and other Eighteenth through Twentieth Century furnishings and accessories. Notably, miniature decoys did well, said auctioneer Moisan, with a George Boyd (Seabrook, N.H., 1873-1941) carved and painted miniature loon drake and hen (pictured) going out at $5,750; an Elmer Crowell (East Harwich, Mass., 1862-1951) carved and painted miniature pintail drake and hen group realizing $3,220; and a Boyd carved and painted miniature black duck drake and hen taking $2,875. For information, 603-953-0022 or www.moisanauctions.com.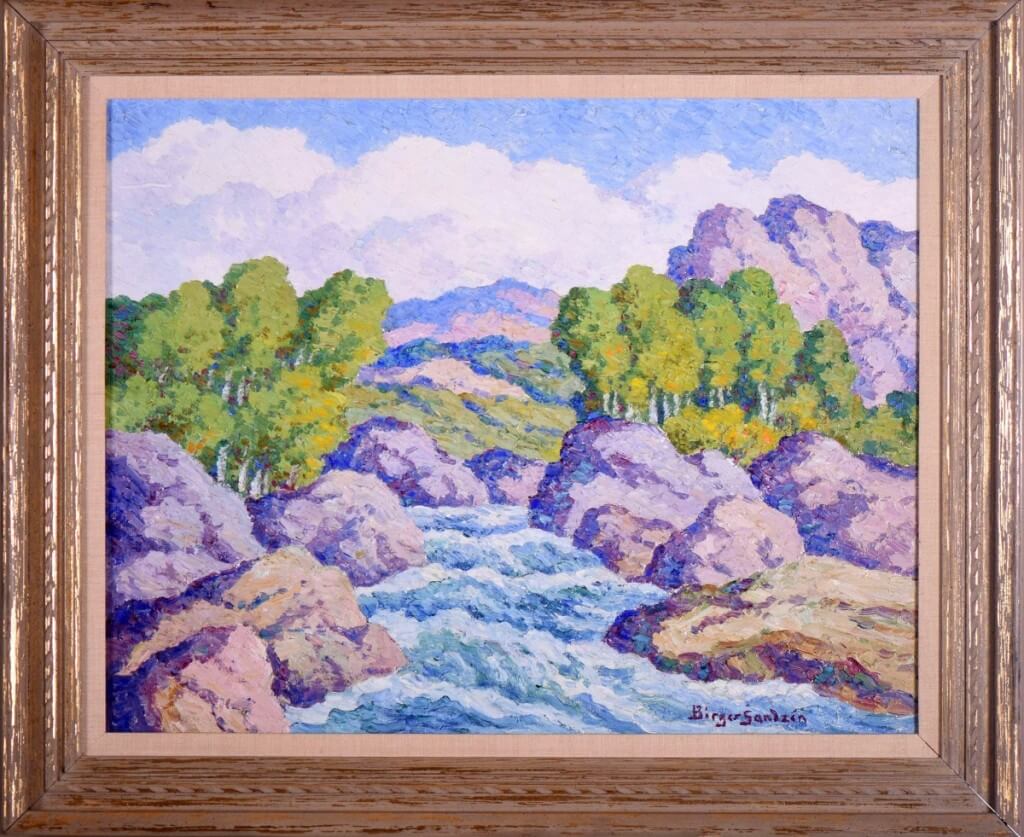 Birger Sandzen Oil And 'Finest Tea Service Ever' Lead Woody Auction
DOUGLASS, KAN. – Woody Auction said it was "absolutely the finest tea service" the firm has been privileged to sell with regard to a seven-piece solid sterling silver tea set from the Loring Andrews Company, Cincinnati, which sold for $17,100 at its two-day antiques auction on November 9-10. Bringing even more money was an original signed Birger Sandzen oil on board (pictured), which finished at $44,850. Titled "In Boulder Canyon, Colorado," 1949, the painting came from the collection of the late Mr and Mrs Chester D. George of Salina, Kan., and hung in their home for several years. Marked on back of painting was "Belongs to M. Greenough" [Sandzen's daughter]. For information, 316-747-2694 or www.woodyauction.com.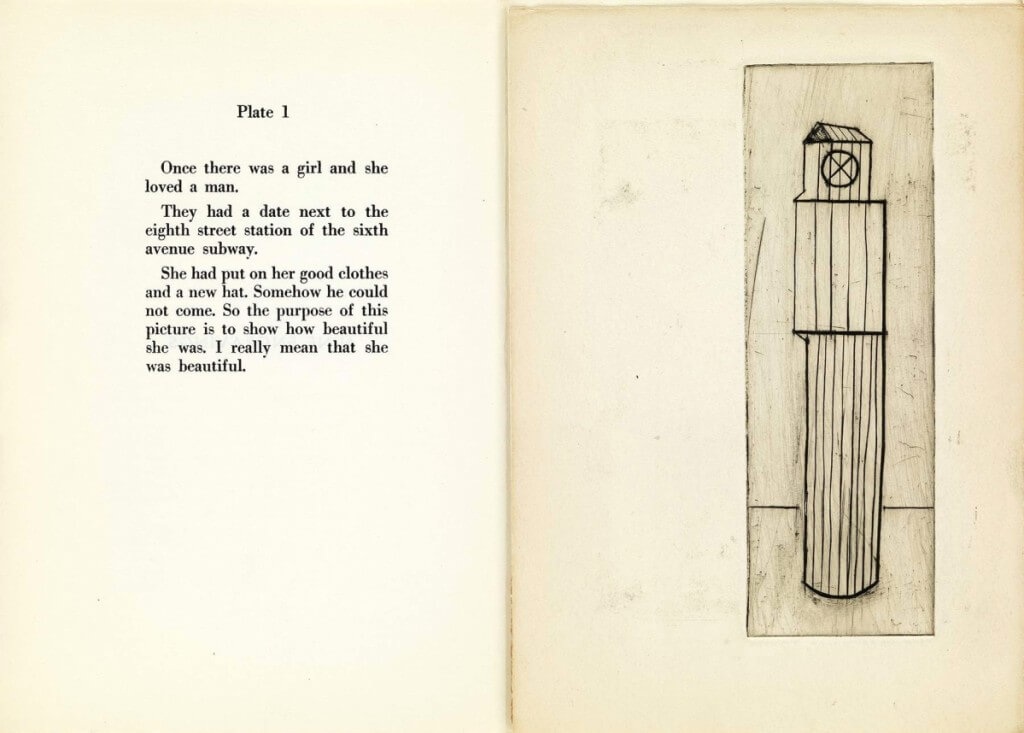 Artist Book By Louise Bourgeois Speaks Loudest At Swann
NEW YORK CITY – Swann Auction Galleries' contemporary art sale on November 15 offered a myriad of works from key artists in the contemporary market. The sale was led by Louise Bourgeois' artist's book He Disappeared Into Complete Silence, 1947, which commanded $413,000. Complete with text and nine engravings, the portfolio is an early set from the first edition and is one of only 19 known complete examples, more than half of which are in institutional collections. The work marks Bourgeois' transition from life in Paris to New York and was used by the artist as an introduction to New York's art society. For information, 212-254-4710 or www.swanngalleries.com.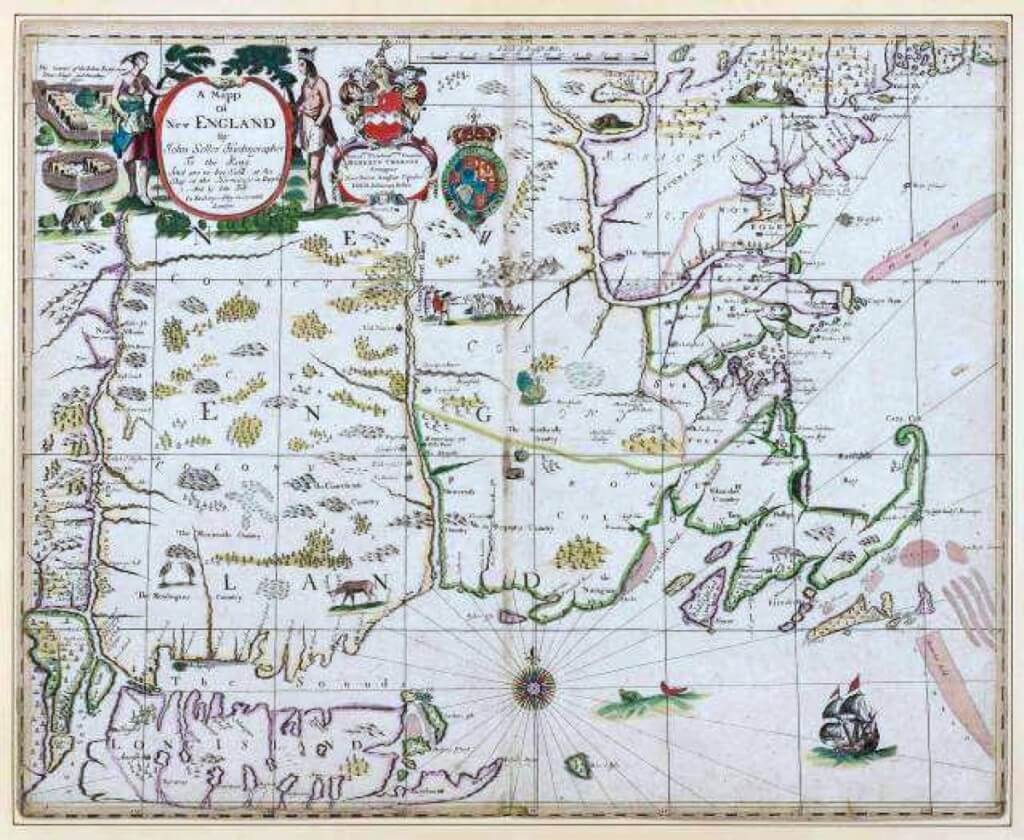 Map Of New England By John Seller, Circa 1676, Achieves $343,750
NEW YORK CITY – Doyle's auction of rare books, autographs and maps on November 13 presented material ranging from early illuminated manuscripts to modern literary first editions. Highlighting the sale was a rare circa 1676 English map of New England by John Seller, hydrographer to the king, the first not derived from Dutch prototypes. Following fierce competition, the map achieved $343,750. The map contains an interesting display of early information on the colonies: the plan of Massachusetts is possibly derived from William Reed's boundary survey of 1665; the rendering of Long Island after John Scott's unpublished manuscript map; a vignette of Indian dwellings at upper left from De Bry; and the animals throughout reminiscent of those on American maps by Blaeu and Visscher. For information, www.doyle.com or 212-427-2730.
Source
---
‹ Back