Akiba Sees Strong Interest In Sublime Designs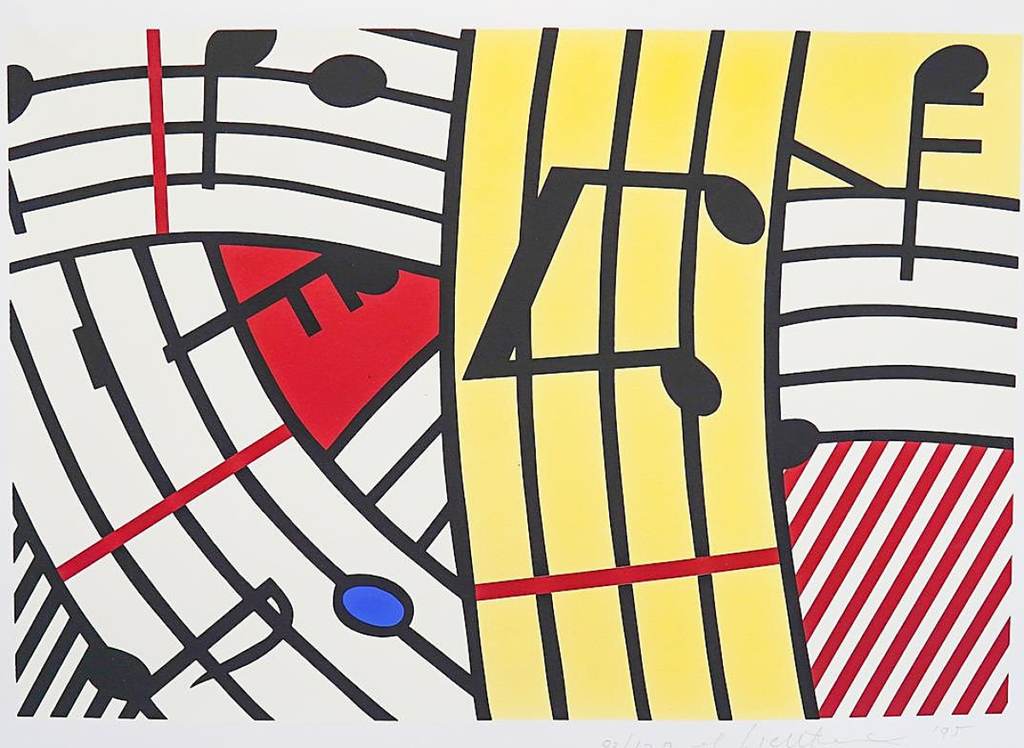 The result on Roy Lichtenstein's "Composition IV" was music to Akiba's ears. An online bidder from Florida played it to $10,625. It was the top lot in the sale ($6/12,000
Review by Madelia Hickman Ring
DANIA BEACH, FLA. – Akiba Antiques achieved a sublime sell-through rate in its August 17 Sublime Designs sale, in which less than 20 lots of the 616 offered failed to sell. While the firm did not disclose a sale total, the result was in keeping with the strategy of having the majority of items offered with reasonable estimates and without reserves.
"We're doing well; it was an interesting sale with a few big surprises," co-owner Alexander Anapolsky said the day after the sale. "The market seems to be turning up. Summer is usually a slower time for auctions, but there is a huge presence of online bidders there never was before. We're very happy with the sale."
Leading the sale at $10,625 was "Composition IV" by Roy Lichtenstein, a music-themed screenprint done in 1995 in colors on BFK Rives wove paper. The piece, which had been consigned by a South Florida seller, was not fresh to the market and had previously been offered at a charity auction for the Culinary College at Johnson and Wales University in North Miami. An online bidder from Florida prevailed against competition on the phones and online.
One of the sale's surprises came with the result achieved by Gustavo Novoa's "Summer Retreat," a whimsical painting of a desert island safari scene. Anapolsky said the work was unusually large – it measured 47 by 47 inches – and was accompanied by a study for the work. He thought the size helped drive the price, and it did not hurt that the condition was "wonderful." It brought $7,200, the second highest price in the sale, and will be staying in Florida.
The safari theme continued with Daniel Meyer's "Endangered Animal Totem Pole" from 1994, which stood 89 inches tall and featured the head of a jaguar, toucan, zebra, ox and turtle, the backside humorously carved with, well, the rear ends of the animals. It had been consigned by a British gentleman who lived locally and was purchased by a Parkland, Fla., collector, for $5,700.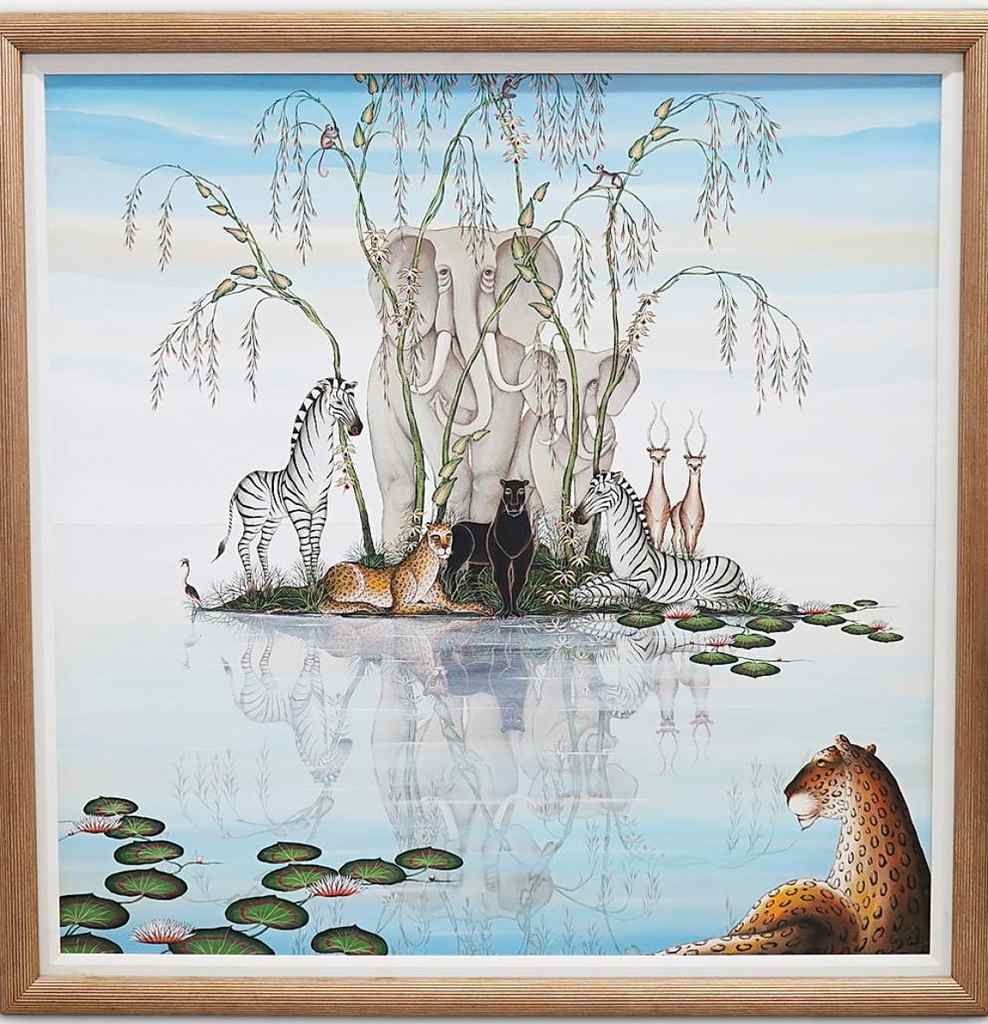 Twentieth Century Chilean artist Gustavo Novoa's works come up from time but time but rarely as large as this one. "Summer Retreat" measured 47 by 47 inches and included a study by the artist. A buyer in Florida bagged the desert island safari scene for $7,200 ($4/8,000)
A Murano glass sink from an estate in Manhattan, N.Y., rounded out the top three highest prices in the sale. An online buyer from Iowa, bidding at Akiba's for the first time, paid $6,875 for the piece, which Anapolsky said was the first such sink he'd ever seen.
Anapolsky said the sale received a lot of international interest, particularly from bidders in Asia who gave chase to most of the Asian items. A bidder from Singapore paid $4,200 for the sale's top Asian lot, a Thai Ayudhya bronze Shakyamuni figure of Buddha that dated to the Eighteenth Century or earlier and sat 13¼ inches tall. Another buyer from Singapore paid $2,280 for a mid-Twentieth Century Chinese 22K gold and jadeite bangle. From the decorative to the wearable to the fully functionable, a three piece set of Chinese export-style seating furniture, heavily inlaid with mother-of-pearl and marble plaques, that finished within expectations, at $2,700.
Another surprising result came with a pair of carved and parcel giltwood Italian armchairs, which nearly quadrupled their high estimate when they closed out at $3,900. Anapolsky said they had not been able to identify the maker, but he suspected – because of the high price – that someone else might have. The price realized just beat out the $3,600 realized for a late Nineteenth Century Portuguese .833 silver tea and coffee service that included two pots, cream pitcher, covered sugar bowl and associated Mexican sterling silver tray.
Prices quoted include the buyer's premium. Akiba Antiques' next sale will take place September 15.
For information, 305-632-5563 or www.akibaantiques.com.
Source
---
‹ Back