Antique Burmese Silver Bowl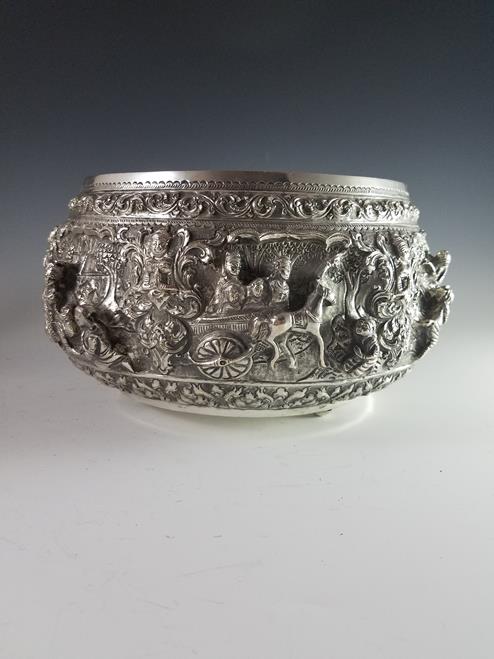 Over the weekend we acquired this exquisitely detailed antique Burmese silver bowl. It is striking at how deep the repousse renderings are, making the depicting nearly three dimensional, allowing the story told to nearly come alive.
DESCRIPTION: An intricately detailed Burmese silver bowl. Features deep repousse scenes of regal figures on chariots, divine seated Vairocanas, figures limbing on trees, others with spears, along with figures seated in prayer, backed by trees. Finished with foliage designs along the top and bottom of the scens and rets on three feet. Tested silver.
CIRCA: 19th Ct.
ORIGIN: Burma
DIMENSIONS:H:6.35″ Diameter:11.5″ Total Weight:1,136 Grams
This piece will be featured in our upcoming September sale with catalogue and date to be posted later this week!
Keep following along and be sure to view our latest featured items!
---
‹ Back