Antique Chinese Ceramic Guanyin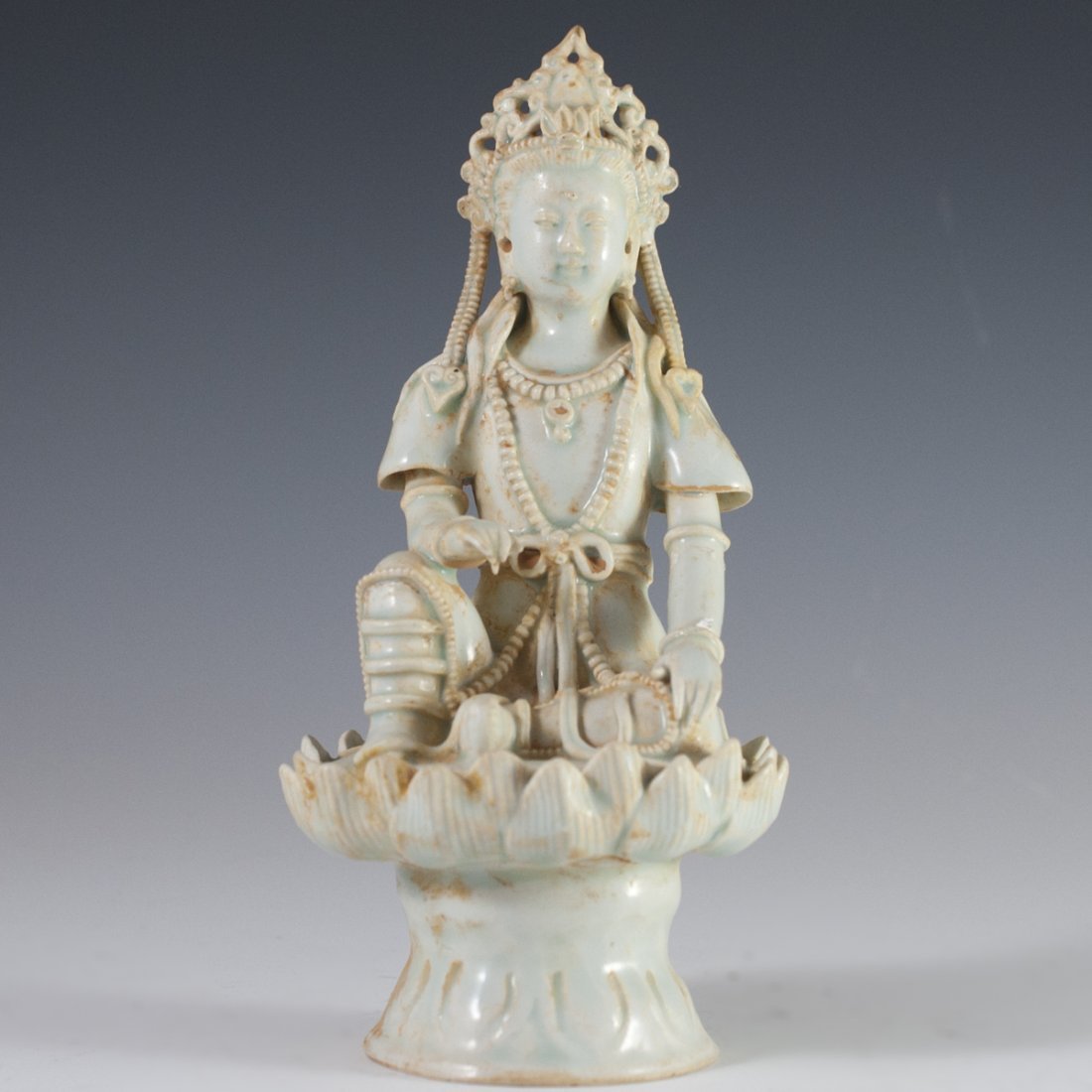 In our upcoming September 21st sale, we are featuring this exquisite celedon hued ceramic figurine of Guanyin seated in meditation on a lotus flower pedestal.
DESCRIPTION: An antique Chinese ceramic Guanyin figurine seated in the center of a lotus flower. Finished with a turuoise hue and glossed glaze.
CIRCA: 19th-Early 20th Ct.
ORIGIN: China
DIMENSIONS:H:9.5″ L:4.25″ W:4.25″
CONDITION: Great condition.
This piece will be featured in our upcoming September 21st auction and is now available for bids on liveauctioneers.com and invaluable.com.
For telephone or absentee bidding feel free to call 305-632-5563, email us at info@akibaantiques.com, or visit our website akibaantiques.com for instructions on how to bid.
---
‹ Back