Antique Famille Jaune Porcelain Elephant Figurines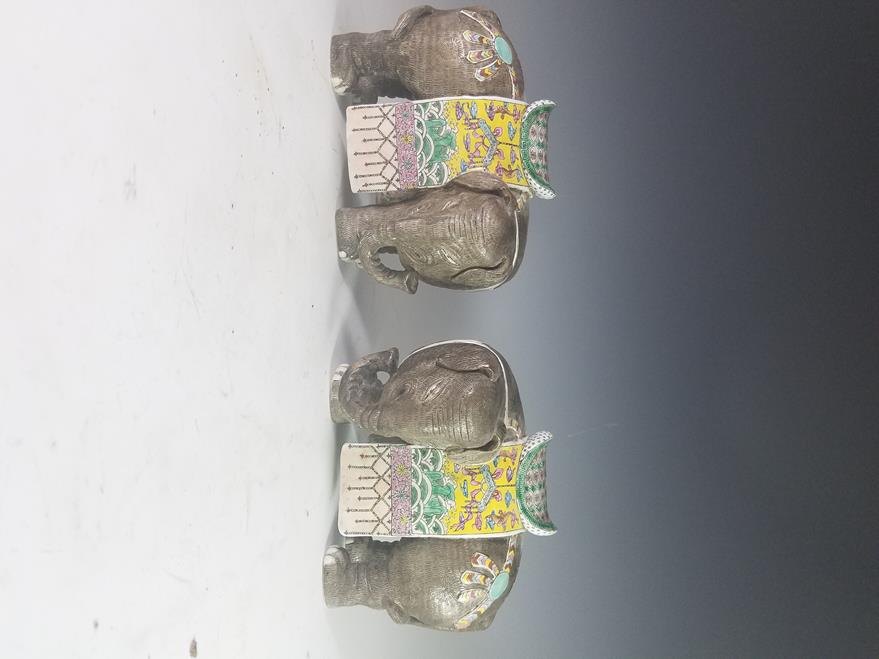 We are pleased to features in our upcoming October auction, this exquisite pair of famille jaune antique Chinese porcelain elephants.
In Chinese culture, the elephant represents wisdom, good fortune, happiness, and good things to come in the foreseeable future. Place these on your dresser and who knows, they may even attract wealth and success in all of your endeavors!
DESCRIPTION: Pair of antique Chinese porcelain Famille Jaune elephant figurines. Features elephants peering to their sides, saddled with exquisite enameled cloths along their backs with renderings of floral motifs and elegantly hued traditional Chinese patterns. Elephants are finished with textured and detailed bodies.
CIRCA: 19th-Early 20th Ct.
ORIGIN: China
DIMENSIONS:H:6.75″ L:8.75″ W:5.5″
CONDITION: Great condition.
This pair will be featured in our October auction along with many other fine Asian antiques with catalogue and date to be released soon!
---
‹ Back