Chinese Filigree Vermeil Silver Enameled Jeweled Tea Caddy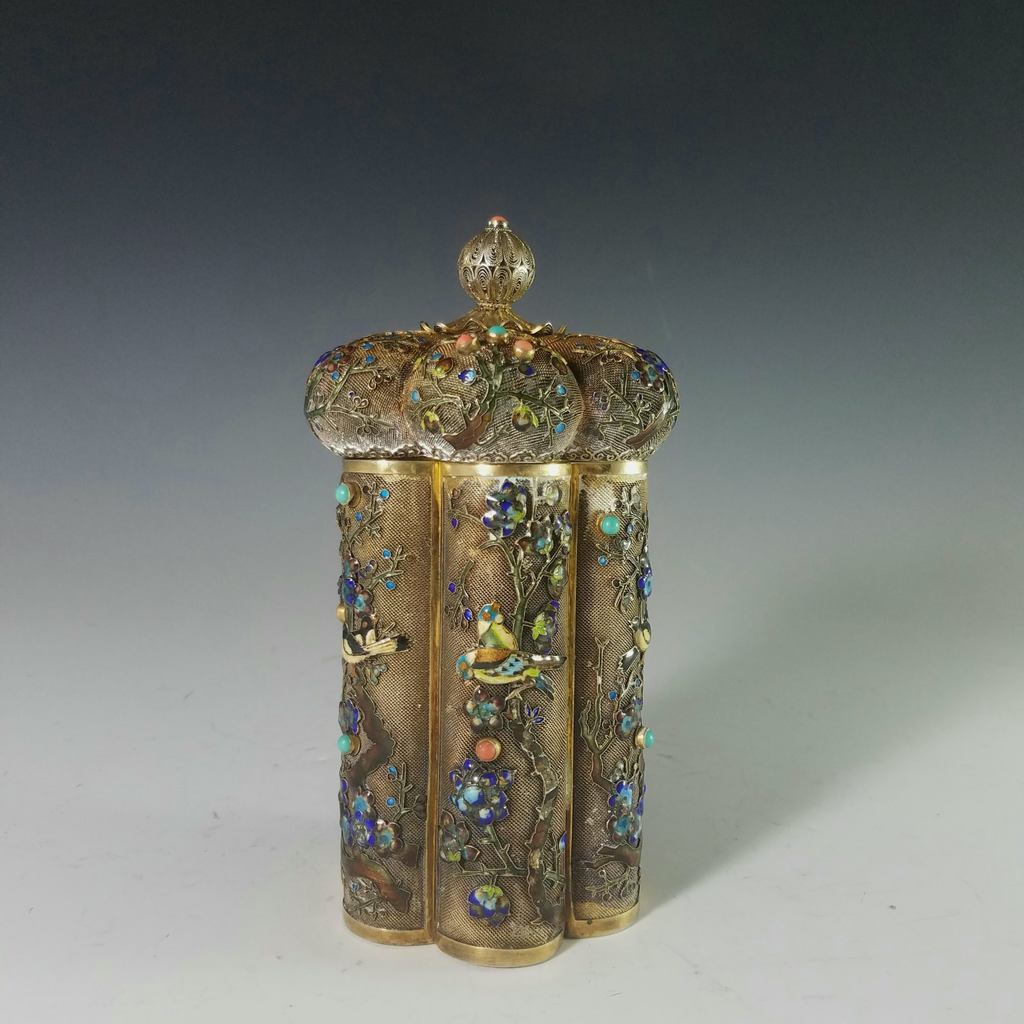 Today we acquired an exquisite Chinese silver with vermeil gilding and filigree accents.
DESCRIPTION:A Chinese silver vermeil Tea Caddy. Embellished with an intricately detailed filigree lid with enameled floral motif further decorated with turquoise and coral. Lid is finished with a filigree finial handle topped by a coral cabochon. The ridged body is further embellished with renderings of birds amongst flowers, also decorated with coral and turquoise cabochons. Marked on the bottom:"Silver"
CIRCA:Early 20th Ct.
ORIGIN:China
DIMENSIONS:H:7″ L:4″ Total Weight:566 grams
This piece will be featured in our October Sale, with catalogue and ate to be released later this month. Expect incredible Asian Antiquities and rarities so stay tuned!
---
‹ Back