Disney fans will relish Akiba's June 21 auction 'Mickey Mouse and His Friends'
Disney porcelain figure of Cinderella and Prince Charming, est. $100-$1,000
DANIA BEACH, Fla. – Akiba Antiques will present The Mickey Mouse and His Friends auction on Tuesday, June 21 at noon Eastern time. The 609-lot sale will appeal to both established collectors and regular Disney fans. Absentee and Internet live bidding will be available through LiveAuctioneers.
This curated auction is sourced from a single collection built during the course of four decades. The collector was a member of the Walt Disney Collectors Society, the first official membership organization for Disney enthusiasts and collectors. The auction presents one of the largest Disney collections of its kind in the world.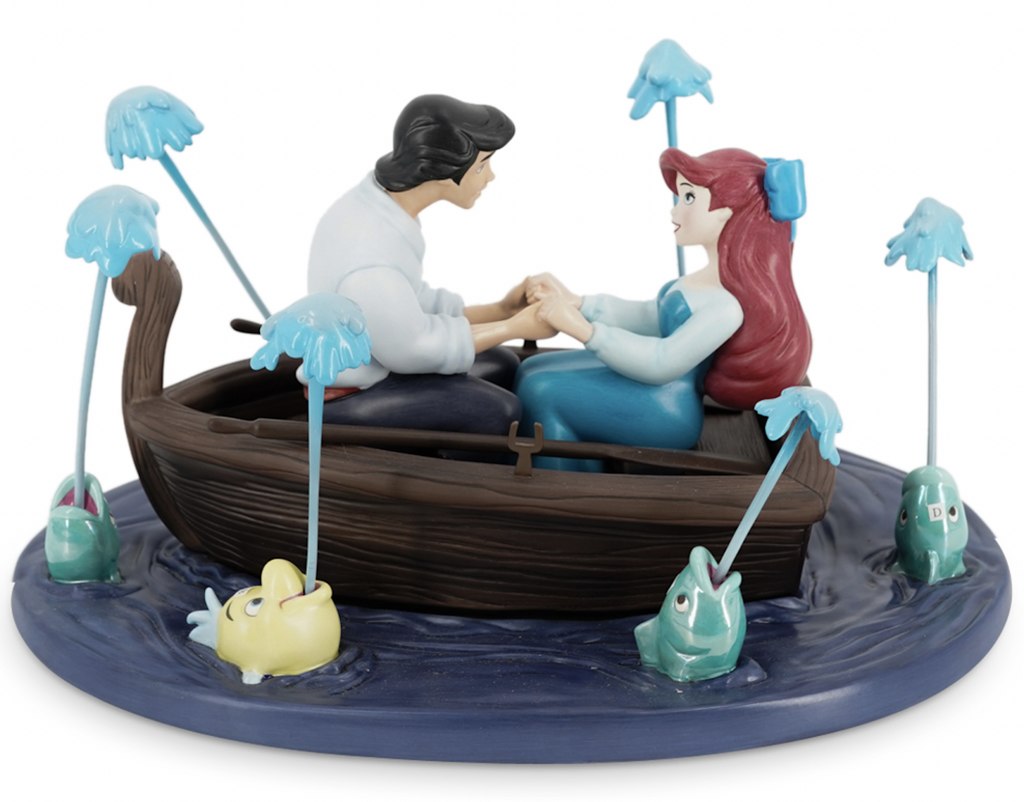 Disney figurine of a scene from 'The Little Mermaid,' est. $100-$1,000
Limited edition figurines from the Disney Classics, Giuseppe Armani and Swarovski Collections are standouts in the June 21 lineup. Among the top lots is a Disney porcelain figurine of Cinderella and Prince Charming. Titled So This Is Love, it is estimated at $100-$1,000 and comes with a box and papers. The figurine is clearly the product of much care and attention to detail. Cinderella's satin gown required 23 different paints and six kiln firings to create its opalescent shimmer and shaded fabric folds, and the epaulettes on the Prince's jacket, collar and buckle as well as the vertical stripes on his pants are accented with 11K gold.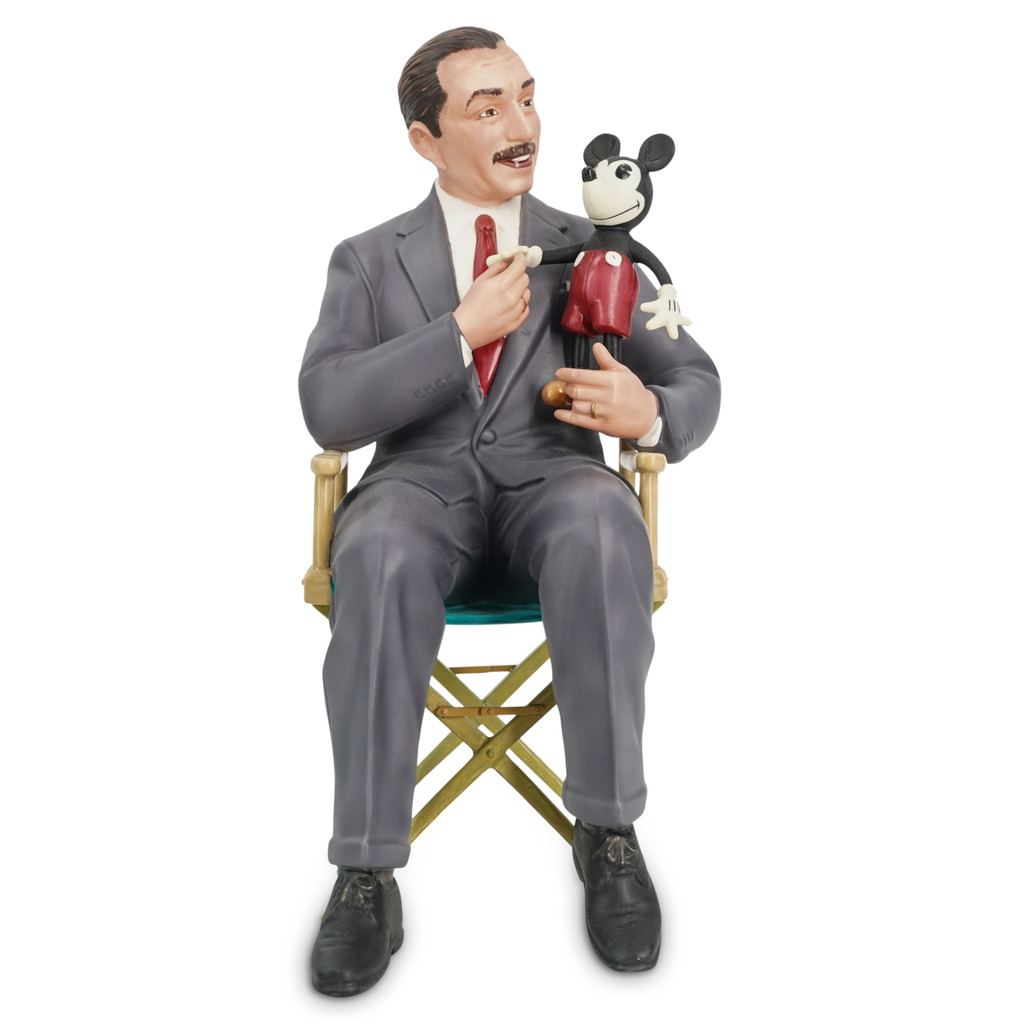 Disney porcelain figure of Walt Disney with an early Mickey Mouse design, est. $100-$1,000
Equally remarkable is a Disney porcelain figure depicting Walt himself holding an early design of Mickey Mouse. Titled It Was All Started By a Mouse, the piece was a Walt Disney Collectors Society Exclusive, released in 2001 to celebrate Walt Disney's 100th birthday. Like the Cinderella and Prince Charming figure, it comes with a box and papers, and carries an identical estimate.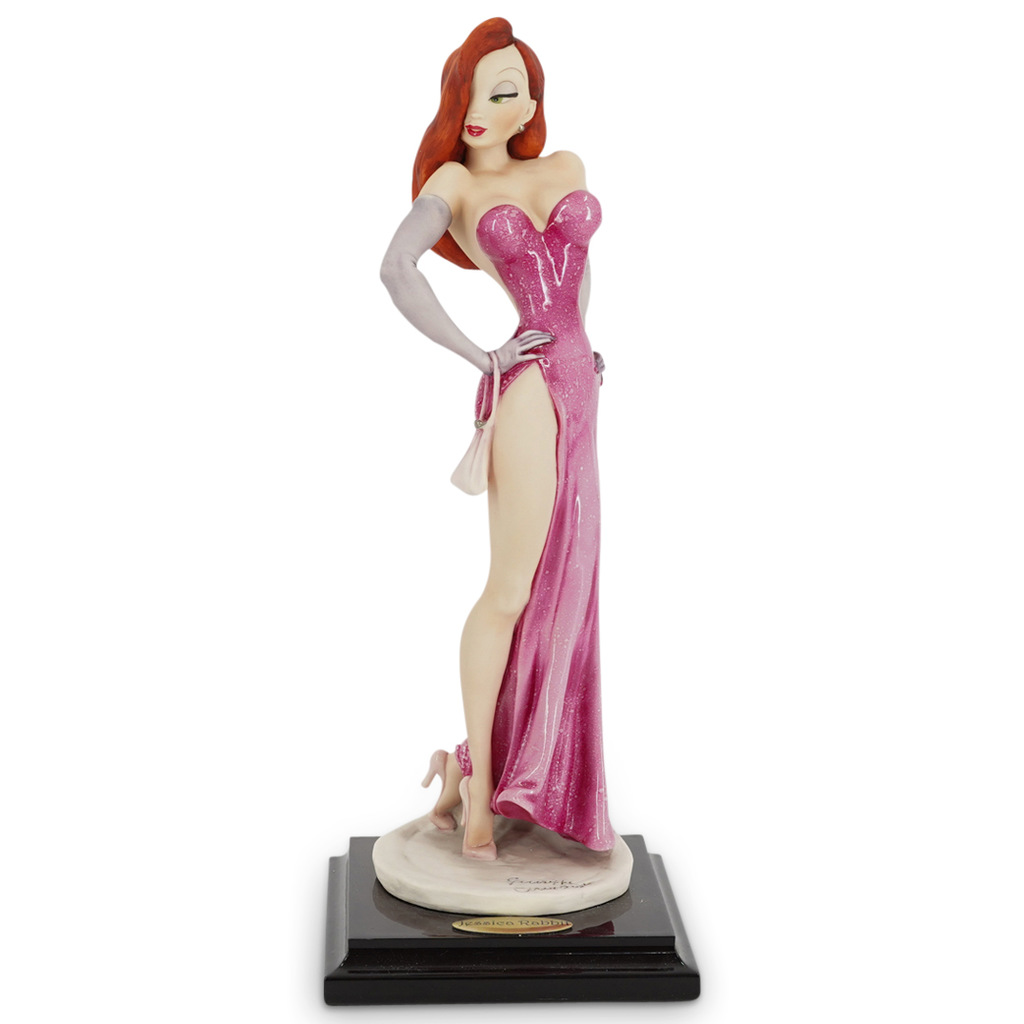 Disney by Giuseppe Armani porcelain figure of Jessica Rabbit, est. $100-$1,000
A Disney by Giuseppe Armani figure worthy of special mention depicts Jessica Rabbit, one of the stars of the 1988 film Who Framed Roger Rabbit?. It is estimated at $100-$1,000.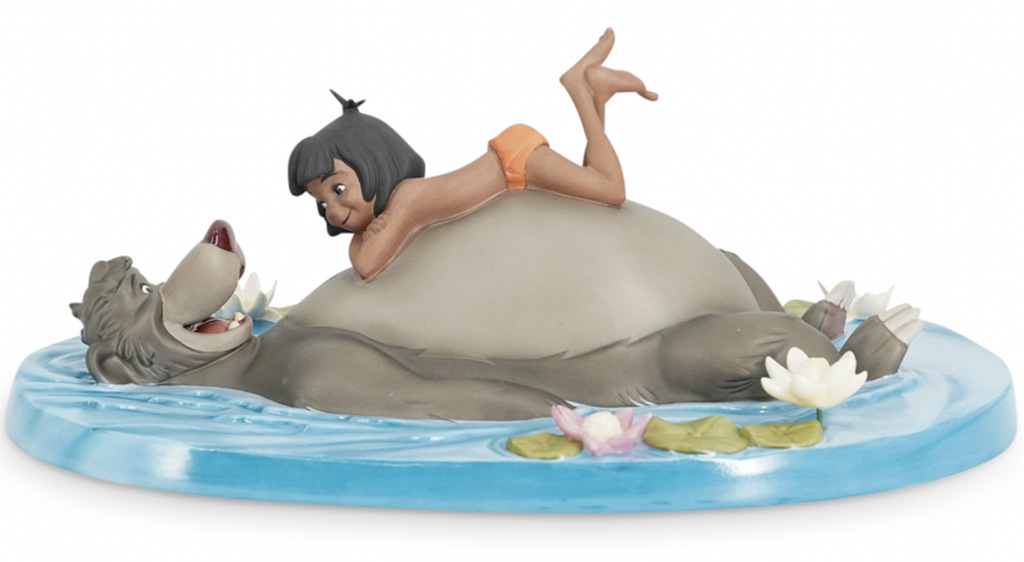 Disney figurine of Baloo and Mowglie from 'The Jungle Book,' est. $100-$1,000
Virtually every animated Disney film ever made is represented by lots in the June 21 sale, from The Little Mermaid to the Jungle Book to Aladdin to Fantasia to the one that started it all, Snow White and the Seven Dwarves.
Click to view the auction catalog and sign up to bid
View top auction results on LiveAuctioneers here: https://www.liveauctioneers.com/pages/recent-auction-sales/
Source
---
‹ Back