Guru the Akiba Antiques Mascot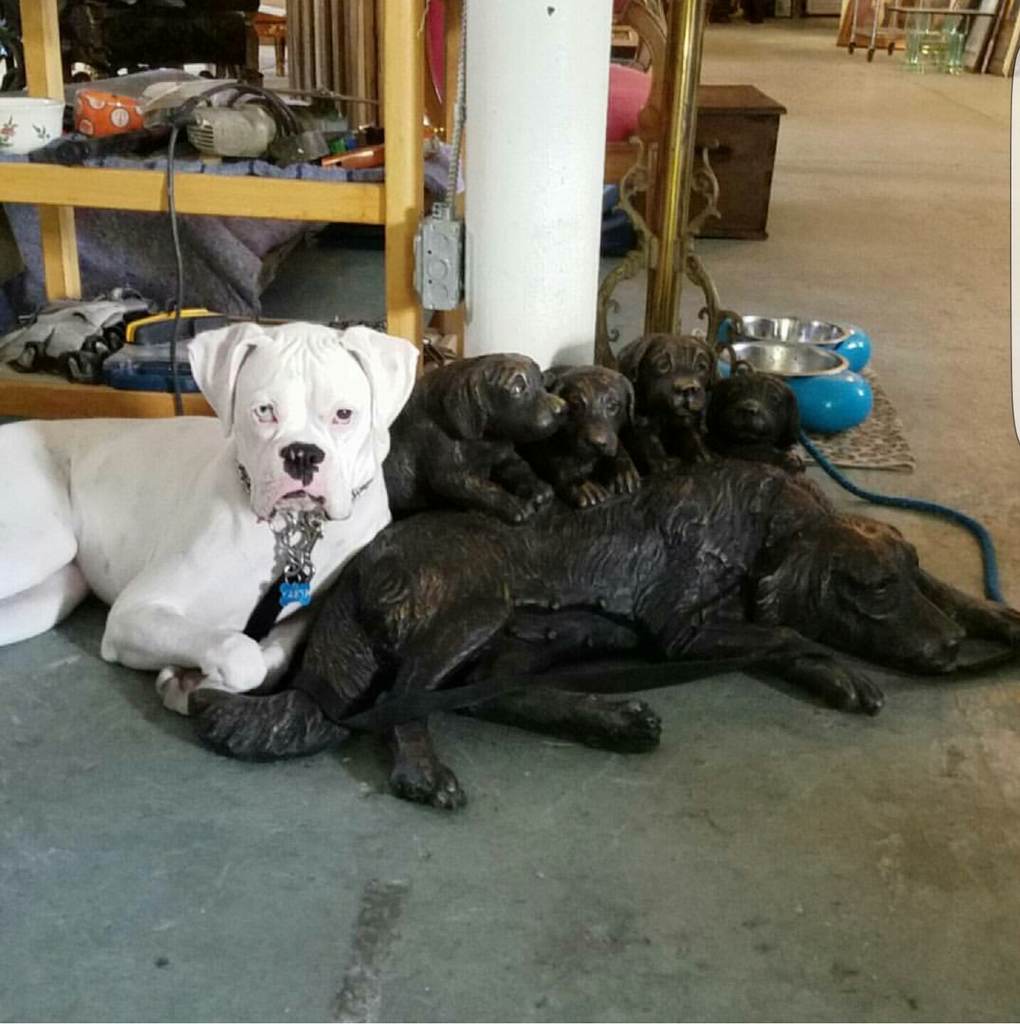 Say hello to our very special mascot, Guru the white boxer and his antique bronze family. Whenever he comes to work with me he nestles up to this bronze statue of a mother dog and her puppies, perhaps due to the immaculate detail and life likeness.
These dogs will be up for auction in our upcoming September sale, and although Guru can be quite annoying sometimes, I am of course only talking about the antique bronze dogs!
Stay posted for catalogue and date which will be released later on this week.
---
‹ Back