JEAN CLAUDE LEGAGNEUR (Haitian b. 1947)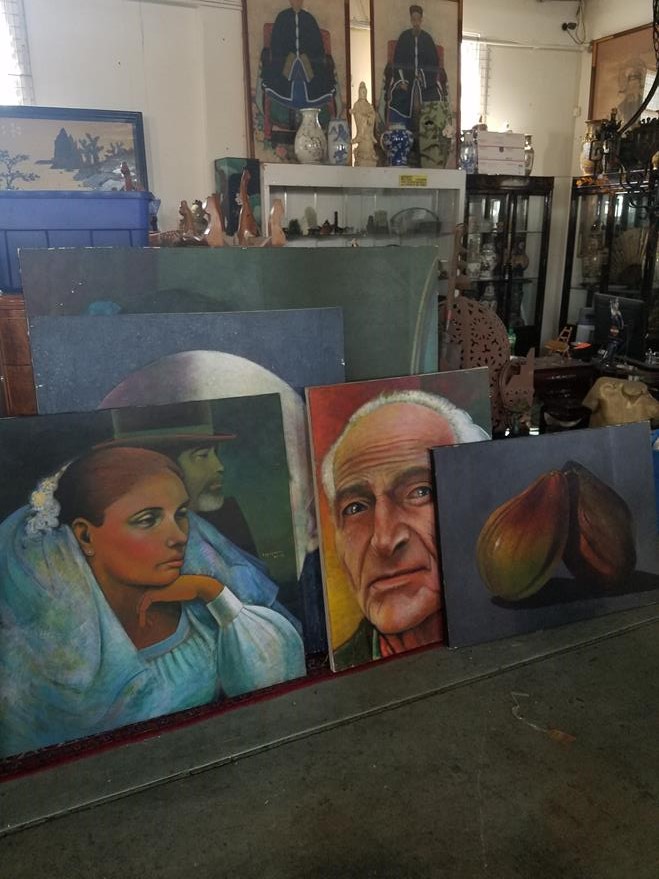 We are lucky enough to have curated five magnificent oil on canvas paintings by prominent Haitian artist, Jean Claude Legagneur. This remarkable pieces of art will be featured in our upcoming October auction, with date and catalogue to be released soon.
Legagneur has a keen eye when to it comes to figurative painting bringing out the beauty, the flaws, and a convergence of the two that leaves the end result a true masterpiece. By capturing the emotions, the wrinkle in the forehead, the watery eyes, a blank stare, Legagneur exhibits the aesthetic that is physical human emotion.
Jean-Claude Legagneur left Haiti to study Art at the Student League of New York and the Brooklyn Museum until 1974. He has exhibit from 1974 around the world. Throughout the years, he exhibits at Galery Taj New York, follows in Washington DC at Volta Place Gallery, in North Carolina Winston Salem RGI Gallery. Pyo Gallery in South Korea, one of his paintings was chosen for the cover of the catalog. In 1990 in the International Show of Tokyo. "Centre des Beaux Arts", Venezuela. Washington DC. He participates in Auction in Paris , Drouot, Auction at the Franjul's in the Dominican Republic etc.
Quote from Legagneur: "ce qui n'a pas de couleur ne m'attire pas", or: " That which has no color does not attract me".
---
‹ Back