Marc-Olivier Gregoire (French 1897 – 1991)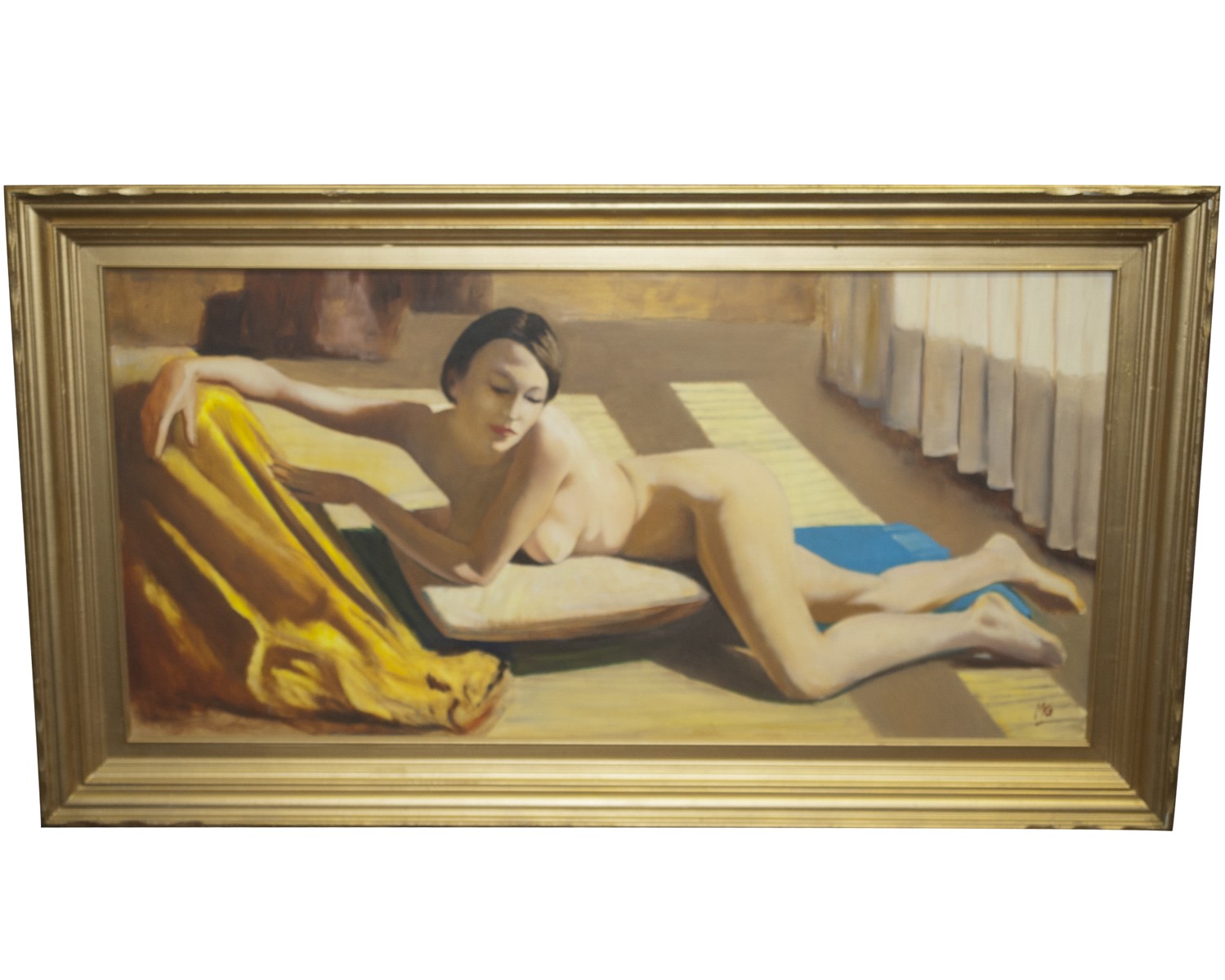 Featured in our upcoming auction are three exquisite nude oil painting by Marc-Olivier Gregoire (French 1897-1991). Akiba Antiques purchased the entire collection of Marc-Olivier Gregoire in the early 1990's and are happy to share his works with the world for other to enjoy them as much as we do.
As seen in the painting above, Gregoire's main subjects were either beautiful Cezanne inspired landscape scenes, or renderings of nude models. Usually the models are painted in a room facing the painter, or showing their back, laying down, while sunlight pervades through a window and exposes exquisite shadowing.
"Life is extremely beautiful", is a common quote by him, and through his paintings of nature throughout the French country side, Gregoire allows the viewer to escape to a tranquil world, away from industrialism, cities, and pollution.
Not only was Gregoire a painter but he was also a renowned inventor as well. He invented Teflon, TEFAL, or "Non Stick Cooking", and after this invention exploded in the United States in the 1960's during Christmas season, Gregoire was enabled to focus all his attention on his true passion, painting. In the 1970's he settled down and started an art school to teach 16 students from all over the world, not for any propriety reason, simply for leisure.
Direct Quotes from his students shortly after his death:
"His eyes were filled with smiles and his stare was on our artwork, sometimes with humor, sometimes a little more severe because his talented eye would never make a mistake…"
"He would never accept our weak excuses 'No!, you will not succeed in fashion because it is impossible. There is no way you can achieve this result if I may.' He would say this as he was walking toward his own painting, insatiable. He did sketches with ease which brought us all to admiration. Then he would show us his paintings, mostly portraits, which he did exquisitely.
"See how beautiful the muscles are. Ah! Nature is admirable, she reaches a perfection that we must try to recapture, but it isn't simple. We must exercise our eye to catch the details, the light…here, this shadow that you have missed…yes, will, I paint, I paint, that is the only thing I know how to do."
The painting above, along with two other nudes will be featured in our upcoming September auction, with catalogue and date to be released later this week so stay tuned!
---
‹ Back