"Miss Mao" by Gao Brothers (Chinese b. Mid 20th Ct.)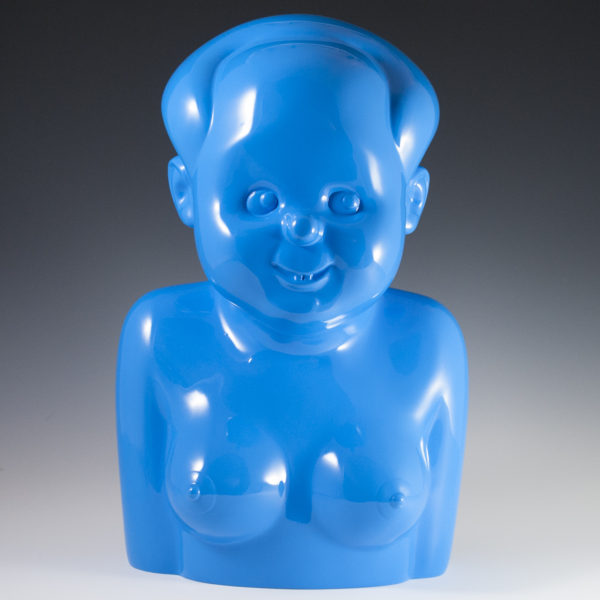 DESCRIPTION: An iconic sculpture from the Gao brothers titled: "Miss Mao". This glazed fiberglass sculpture is an androgynous incarnation of the iconic Mao Zedong, the communist revolutionary founding father of the People's Republic of China, with the nose of Pinnochio and the breasts of a young girl. This satirical sculpture is finished in a azure blue with a glossed glaze. Signed:"9/12 Gao Brothers 2006″.
Gao Zhen and Gao Qiang have been producing art since the 1980's in a communist, free speech impending China in which globalization, corporatism, and class ambiguity have all compromised the cultural identity. Miss Mao represents a satirical view of a smiling Mao Zedong and the direct clash between a communist society and the need for cultural self expression and selfhood.
This piece was acquired late last month from a prominent art collector in Miami Beach, Florida. The consignor originally purchased the piece from a Phillips auction.
Now available on the following bidding platforms: Liveauctioneers.com, invaluable.com, thesaleroom.com, and Akibaantiques.com for our August 16th sale beginning at 3:00pm ET
---
‹ Back