Monumental Lladro "Call of the Sea"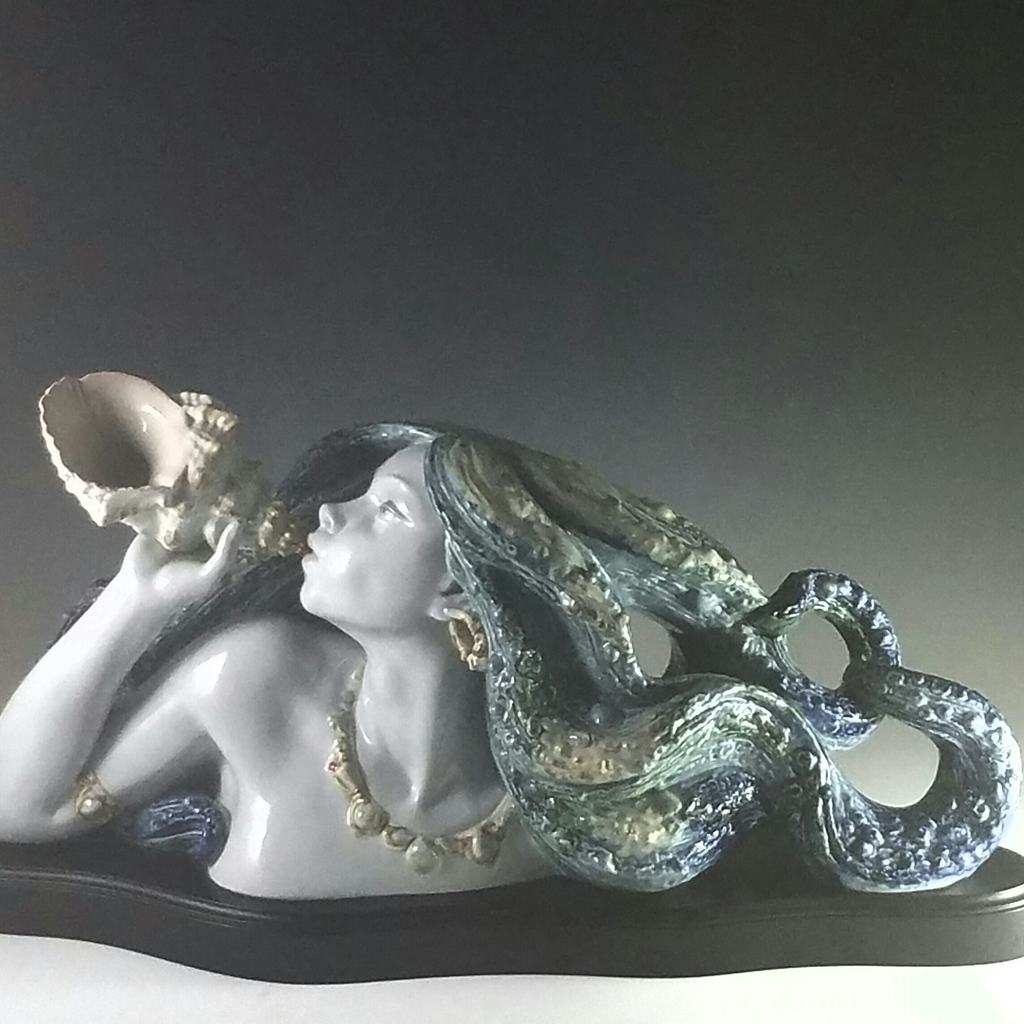 In our upcoming auction, this monumental limited edition Lladro sculpture titled:"Call of the Sea" will be featured.
DESCRIPTION: A limited edition monumental Lladro porcelain statue titled:"Call of the Sea". Features the bust of a beautiful mermaid breaching the surface of the ocean, blowing into a conch shell horm while bejewled in shell motif neckalces and earrings. Finished with tentacle motif hair that winds around her head and a glossed glaze. Designed by Mr. Jose Puche and Mr. Juli Ruiz. Signed on bottom by both artists, numbered 484/500 and a Lladro blue stamp. Includes original box as well as certificate of authenticity. Includes a beveled ebonized wooden base.
CIRCA: 21st Ct. ORIGIN: Spain DIMENSIONS:H:13.5″ L:28.5″ W:13″
For every auction, it appears that somehow a small Lladro figurine, sometimes many, make it into our sale. Every estate we go to, every consignor, every week, there appears to be a Lladro to be sold.
People can not get enough of the Lladro figurines as they remind people of certain times in their life, whether it be a figurine of a bride and groom walking down the aisle, a small child picking flowers in a garden, or a clown playing a violin. This Lladro is no small figurine, this truly is a work of art, that will be in our upcoming September sale, date and catalogue to be published later this week!
---
‹ Back