Mueck-Carey Co. Sterling Compotes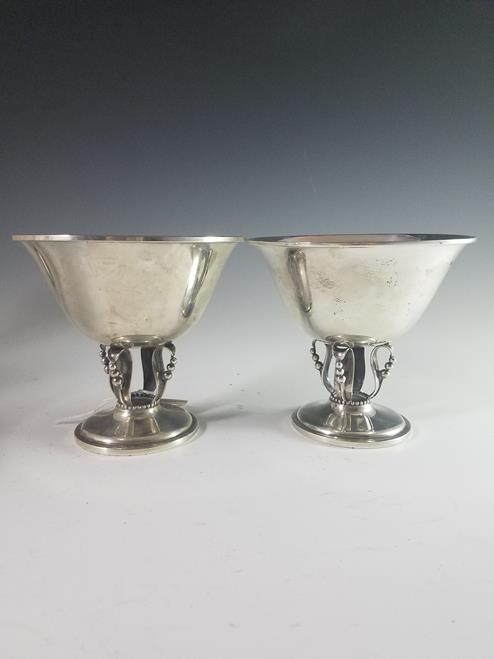 On behalf of the Akiba Antiques team, we would like to extend a deep thankyou to all of our consignors, bidders, and individuals who viewed our auction.
Our August 2016 sale has now ended and we have already begun curating the finest of pieces for our next September sale.
Expect our September sale to bear the same prestige, quality, and rarity so stay tuned for further featured item posts!
Although our August sale has successfully concluded, we have already begun cultivating further fine,art, sterling, silver art, and eclectic antiques for our September sale!
Today we picked up these lovely Mueck-Carey Co. sterling compotes. Features bowls resting atop chased scrolled foliage embellished with chased beaded designs. Marked:"Sterling" along with Mueck-Carey Co. hallmark. CIRCA: Early-Mid 20th Ct. ORIGIN: USA DIMENSIONS:H:4.85″ Diameter:5.25″ Total Weight:412 grams.
Stay tuned for further lots to be featured throughout the coming week as we work tirelessly to find the most diverse, rare, and eclectic antiques throughout Florida.
---
‹ Back