Original Andy Warhol Polaroids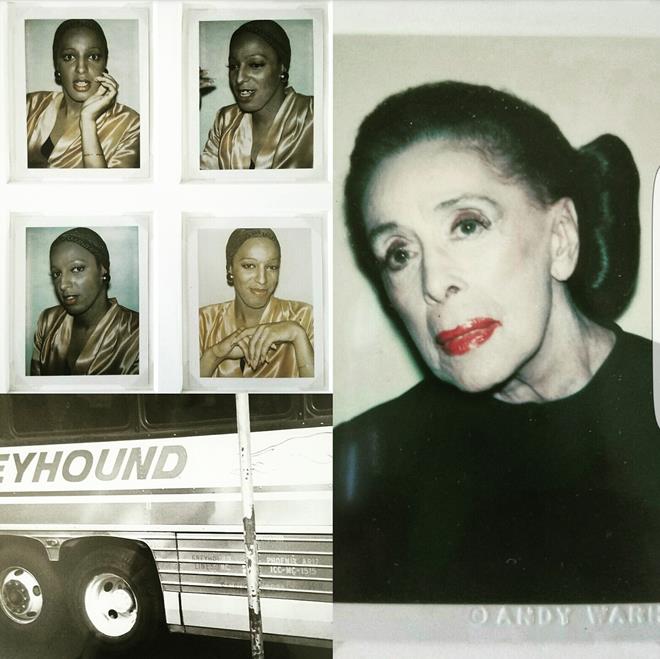 Yesterday, we had the pleasure of acquiring 6 beautifully framed pieces of pop art history, original Andy Warhol polaroids.
One is a photograph of Martha Graham, an important modern dance artist as well as choreographer. "When I first met Andy, he confided to me that he was born in Pittsburgh as I was, and that when he first saw me dance 'Appalachian Spring' it touched him deeply," Graham said. "He touched me deeply as well. He was a gifted, strange maverick who crossed my life with great generosity. His last act was the gift of three portraits he donated to my company to help my company meet its financial needs."
The second photograph is a series of four polaroids of of Wilhelmina Ross titled: "Ladies and Gentleman".
The last photograph depicts a Greyhound Bus, in an unique silver print.
Certificates of Authenticity and Provenance:
The Martha Graham polaroid includes a COA from the Andy Warhol Foundation for the Visual Arts, signed and dated, as well as stamped with The Estate of Andy Warhol seal and the Andy Warhol Foundation.
The last two pieces include COA's from the "Andy Warhol at Christie's" certificates of provenance.
These three spectacular original Andy Warhol polaroids will be features in out October sale with catalogue and date to be released later this month!
Happy Hunting from the Akiba Antiques team!
---
‹ Back