Qianlong Period Cinnabar Plate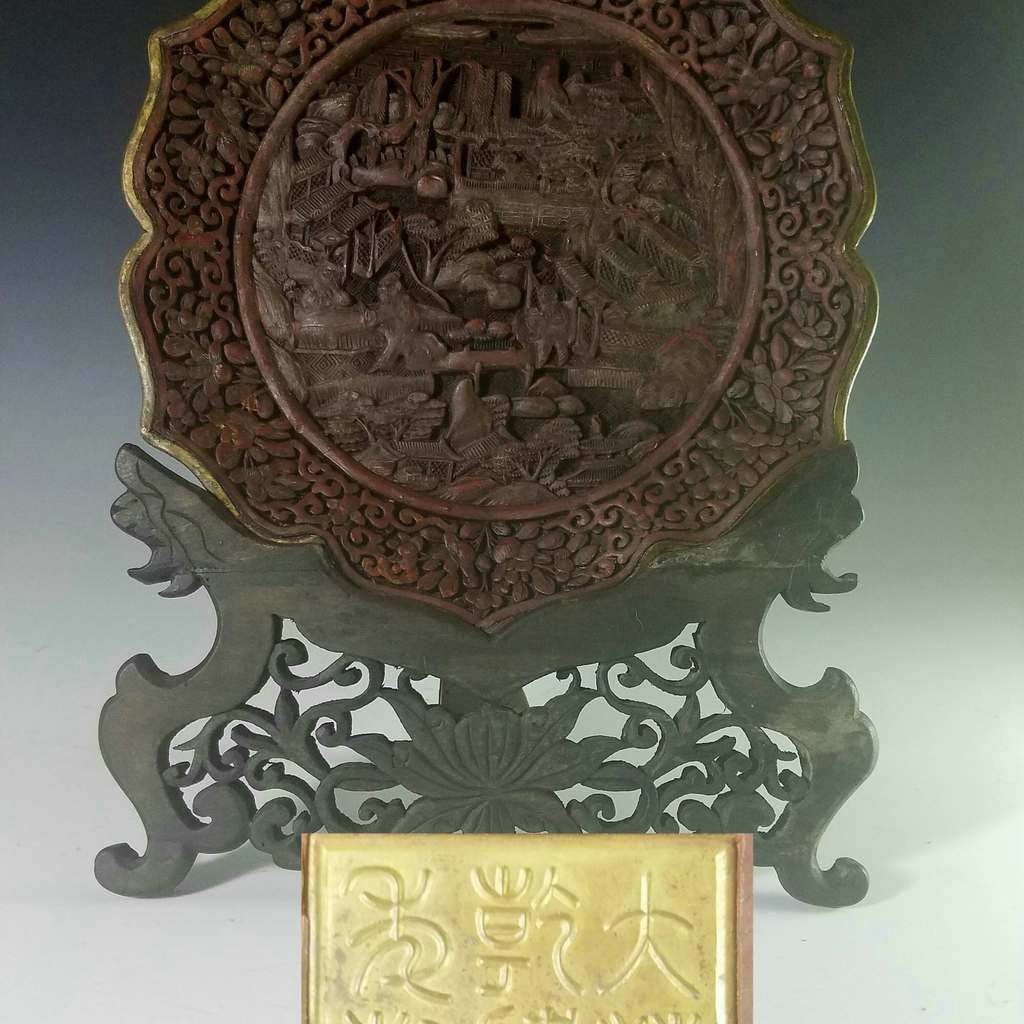 Yesterday, we had the pleasure of being given the chance to acquire some pieces from the estate of Jackie Gleason in Lauderhill Florida. Amongst the remarkable architecture of the home, were exquisite chandeliers, leather furniture, and mirrors. Sitting in the corner of a room on an accent table was this Qianlong period cinnabar plate.
At first, due to the oxidation of the cinnabar, we thought it was a carved wooden plate. But after closer inspection, under light, little red hues began to poke through the brown surface. What had me reach for the plate in the first place were the remarkable carved detailing and the interesting gilded six character seal on the back of the plate, which upon doing research, is a well known Qianlong 6 character stamp.
DESCRIPTION: An intricately carved Qianlong period cinnabar plate. Features an overall lotus motif with scalloped center embellished with hand carved center rendering of of a fishing villiage along the banks of a river with detailed trees, landscape scenes and structures. Finished with an overall floral motif along the edges, wrapped with gilded border accents. The verso of the plate is decorated with carved floral motif and swords with ribbons. Fitted with a gilded 6 character Qianlong mark and original wooden base.
CIRCA: 18th Ct.
ORIGIN: China
DIMENSIONS:Diameter:9″
CONDITION: Great overall condition.
This piece will be featured in our October Auction with catalogue and date to be released later this month. Happy Hunting and Bidding!
---
‹ Back