Rev. John J. Mericantante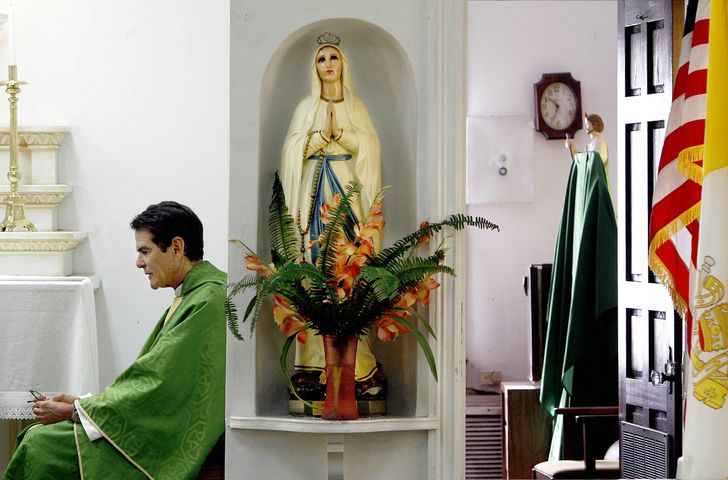 For our upcoming December auction we have acquired pieces from the estate of Rev. John J. Mericantante.
Father John Mericantante, who was recently retired from Saint Mary Catholic Church in Pahokee, Florida has gone on missions around the world allowing for his ecelectic collection to grow and expand.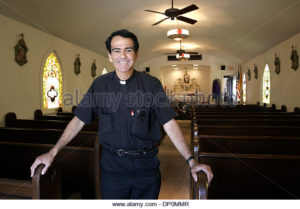 Known for his charity, random acts of kindness, and his magnificent Boston accent, Father John has has helped his community in an array of ways. From miraculously gaining funds to build a magnificent 3.5 million dollar, 9,000 square foot Spanish mission-style church, to starting a medical clinic he brought to Pahokee, which started in the parish hall kitchen before moving to the center of town. His care for his community extends further, helping construct new dental clinic, a youth center, soccer fields as well as a Catholic Charities outreach center he raised hundreds of thousands to build.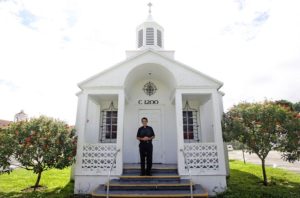 FURTHER INFORMATION:
Reverend Father John J. Mericantante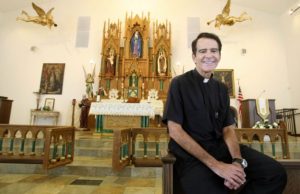 BORN: November 20th. 1948 in Brookline Massachusetts.
EDUCATED: At St. Mary Catholic Grammar School with the Sisters of St. Joseph.
At Austin Preparatory High School with the Augustinian Fathers
At Cardinal O'Connell Seminary in Jamaica Plain, MAssachusetts (2 years
At St. John Seminary Colle (2 years) and graduated Summa Cum Laude
At North American College in Rome, Italy (4 years) and the Angelicum Univserity (4 years) Summa Cum Laude
ORDAINED: a priest at St. Eulalia Catholic Church, Winchester, MA. Humberto Cardinal Medeiros on June 5th, 1975. Said first Mass at St. Mary Catholic Church, Winchester, MA on June 6th 1975.
Assigned to St. Julia, Weston Mass. as an advocate
Assigned to Sacred Heart, Bradford, Ma
Volunteered as a Missionary to Chile on Boston's Lend-Lease Program.
Pastor in Puangue Chile with 250 square miles of Parish and 27 Chapels
Returned to Boston and assigned as Associate to St. Anthony's, Revere, Ma.
Volunteered again to Chile as Pastor to San Sebastian and its vast territory of 300 square miles of Chapels and three other Parishes of Las Cruces, El Tabo, and Lo Abrca (2 years).
Returned to Boston and assigned to St. Charles, Woburn Massachusetts.
Transferred to Miami Archdiocese then to Palm Beach Diocese.
Assigned to St. Lucy, highland Beach, Florida(6 years)
Assigned as administrator then pastor to St. Mary Pahokee (8 years).
AWARDS:
Decorated with the Bernardo O'Higgins Award by Chilean Government
Decorated with the Bernardo O'Higgins Award by Chilean Government
1996 Distinguished Layman Award (Florida Medical Association at the 122nd meeting in Orlando, Florida.
1996 The Andrew F. O'Connell Award (Catholic Charities of Palm Beach, Elder Affairs).
1994 Citizen of the Year award, Pahokee, Florida.
2003 The Notre Dame Club of Boca Raton Award of the Year Honoree
2003 Outstanding Leadership Award, Florida Department of Health
2006 Ruth S. Wedgworth Humanitarian Award (Glades Area Branch NAACP)
Rev. John J. Mericantante has also gone on to write an extensive autobiography titled: "The Dangling Urinal, An Unconventional Catholic Priesthood" as well as "It's A Boy!: The Story of the Devotion to the Baby Jesus".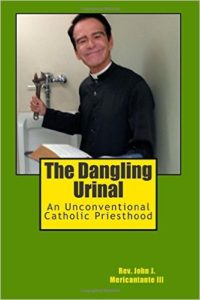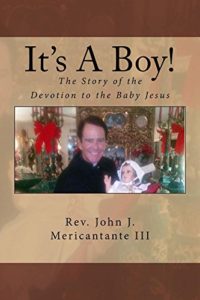 ---
‹ Back